September 12-14, one of the world's most influential United States International Solar Energy Storage Exhibition (RE+ 2023.) was held in Las Vegas Sands Convention and Exhibition Center. As a global leader in the battery management system industry, Gold Electronic is popular in overseas markets with its leading technology and high-quality products.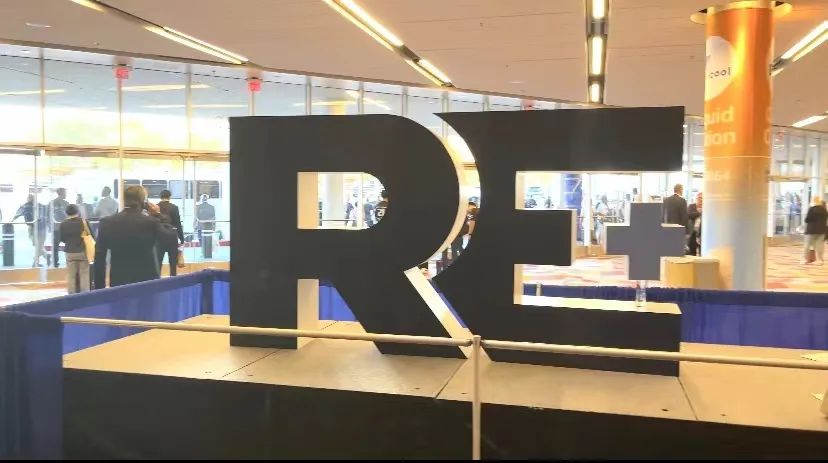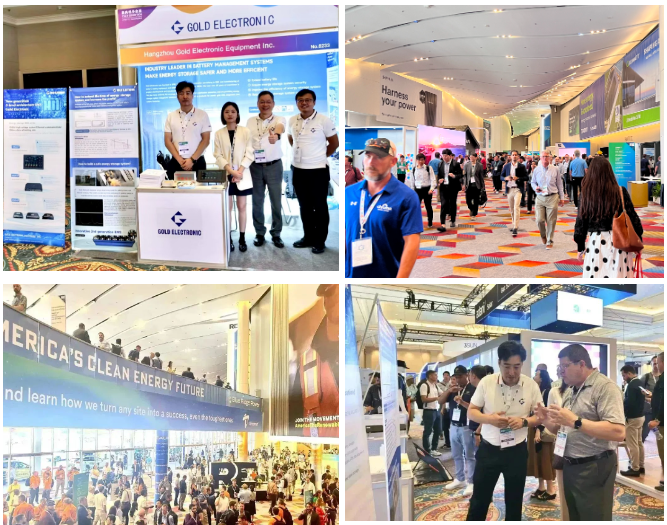 Promote the global development of energy storage industry
At this exhibition, Gold Electronic based on the research of battery detection and battery management system, combined with overseas market conditions and actual project needs, from "how to extend the service life of energy storage system and improve efficiency?" And "How to build a safer energy storage system?" The two sections provide in-depth interpretation and solution sharing for customers.
"How to extend life-time of energy storage system and increase the profit?"
Different from the domestic energy storage business model to be developed, overseas has a more mature power spot market and auxiliary service market, and driven by the large peak-valley difference and policy subsidies, overseas energy storage projects have a high economy.
However, overseas markets have a certain income assessment for energy storage projects, and require the service life of energy storage power stations to reach 10-20 years, which also means that there are higher requirements for the cycle life of energy storage batteries.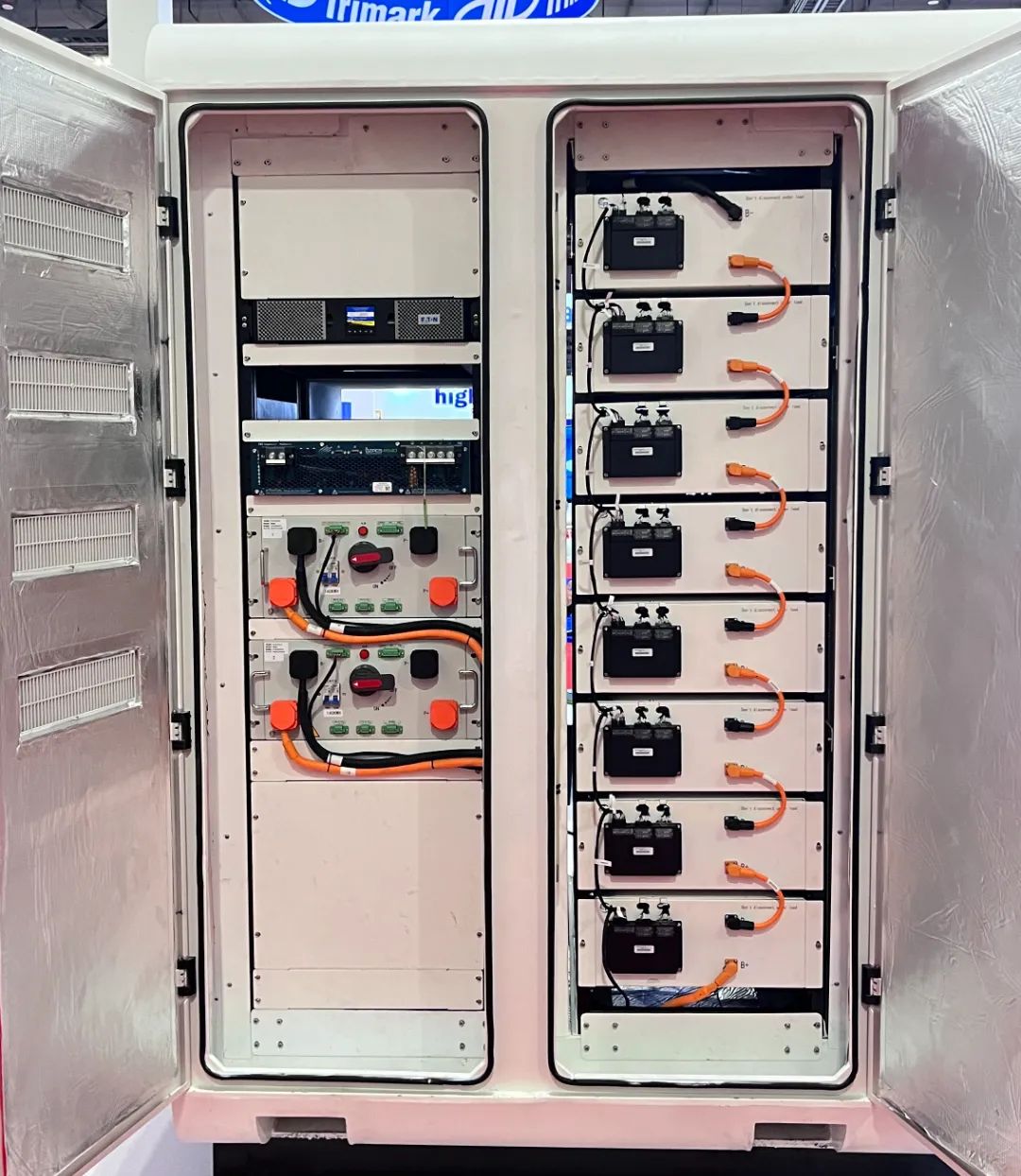 At this exhibition, the two-way active balanced products brought by Gold Electronic are hot sellers in overseas markets, and successfully stand out with the product advantages of "extending life and improving income", attracting a large number of visitors to stop.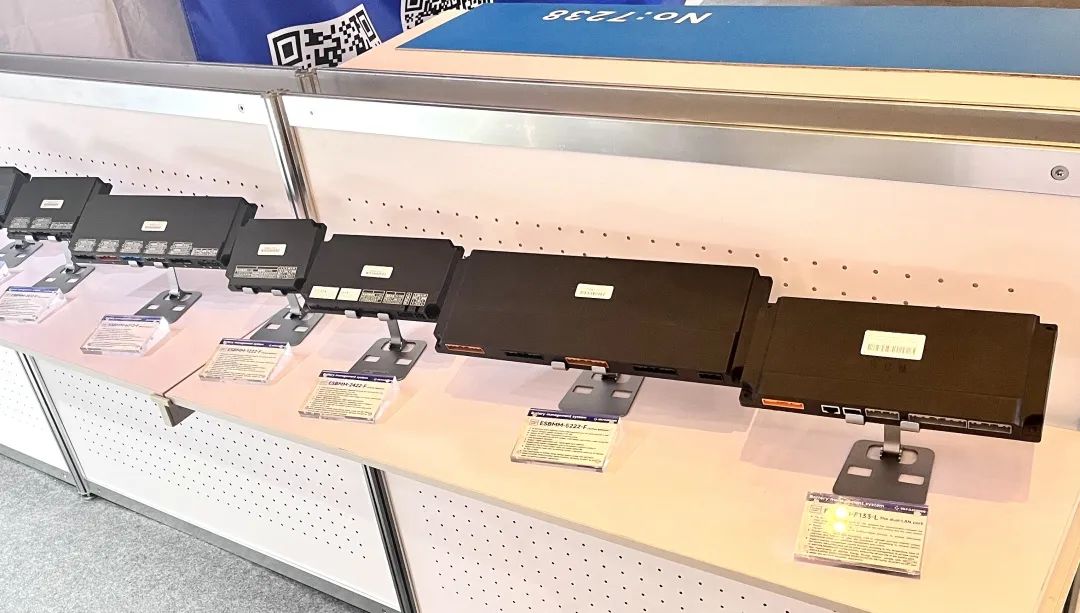 The chip-level bidirectional active equalization technology
independently developed by Gold Electronic is leading in the industry, which can realize bidirectional energy transfer between any monomer within the cluster and between modules and between packs. Especially in the early stage of the operation of the energy storage system, due to the inconsistent charging rate and initial capacity caused by the problem, through active balancing can quickly and effectively improve the consistency of the battery, but also conducive to extending the life of the battery system.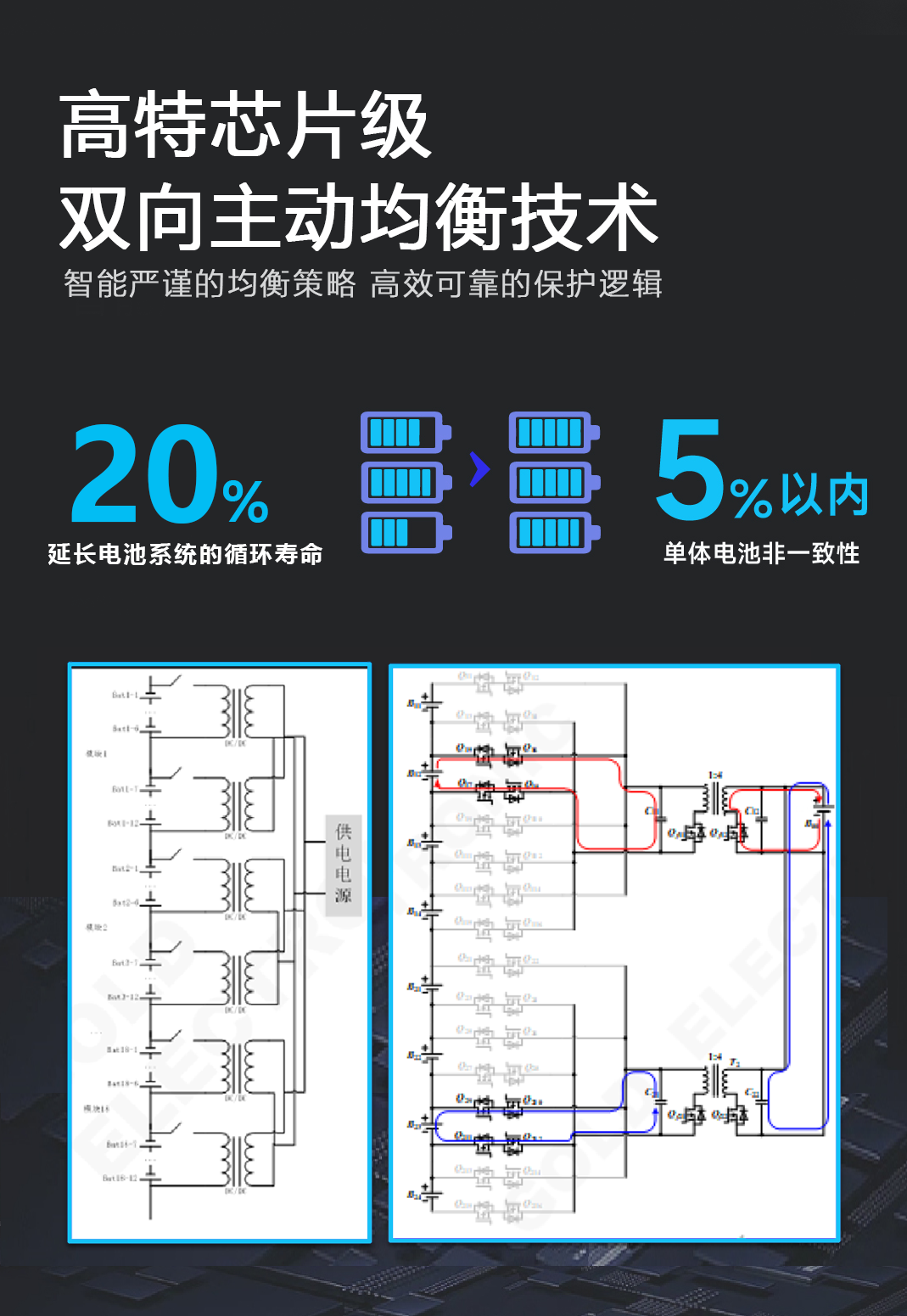 Bidirectional active equalization technology - Economic benefit analysis
aking an actual energy storage project that has been in operation for more than 5 years as an example, according to the actual operation curve, it may eventually run to about 8-9 years, and the capacity will be less than 80%. After Gold Electronic active balancing plays a role, it can reach a life of about 13 years through the calculation of actual data, effectively improving the income of the entire life cycle of the energy storage system by more than 30%. Therefore, active balancing significantly extends the life of the battery pack.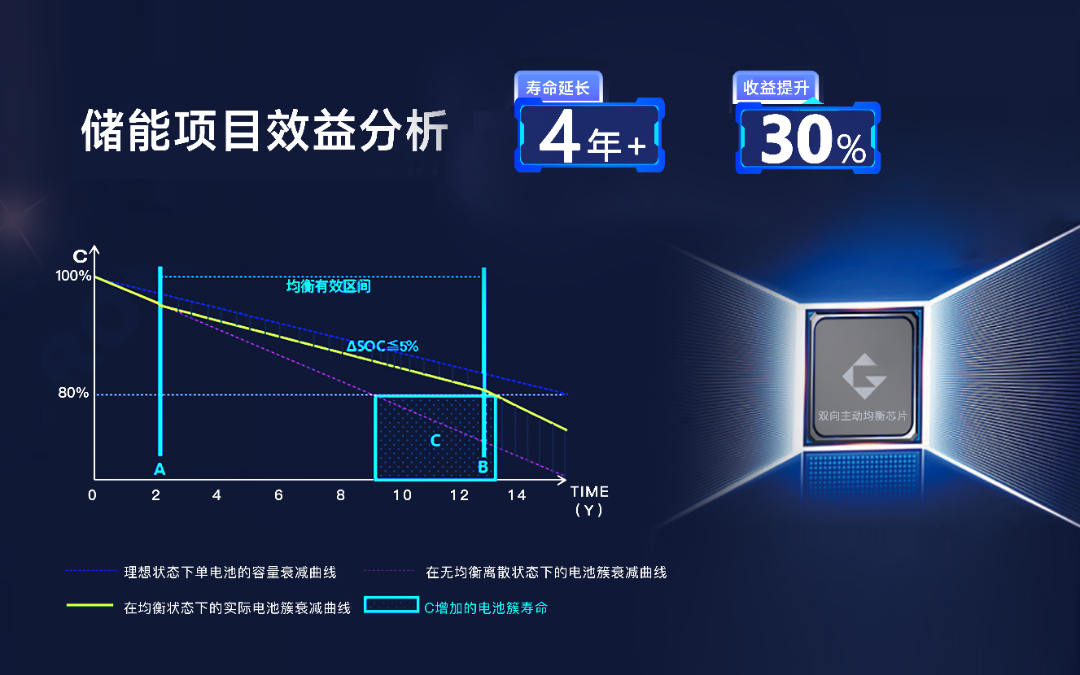 "How to build a safe energy storage system?"
With the continuous operation and application of energy storage power station projects, safety has become a pain point in the industry, how to prevent thermal runaway is a key issue related to energy storage safety, battery state SOX(SOC/SOE/SOP/SOH) is an important parameter to evaluate the performance and status of energy storage system, but also the difficulty of BMS technology.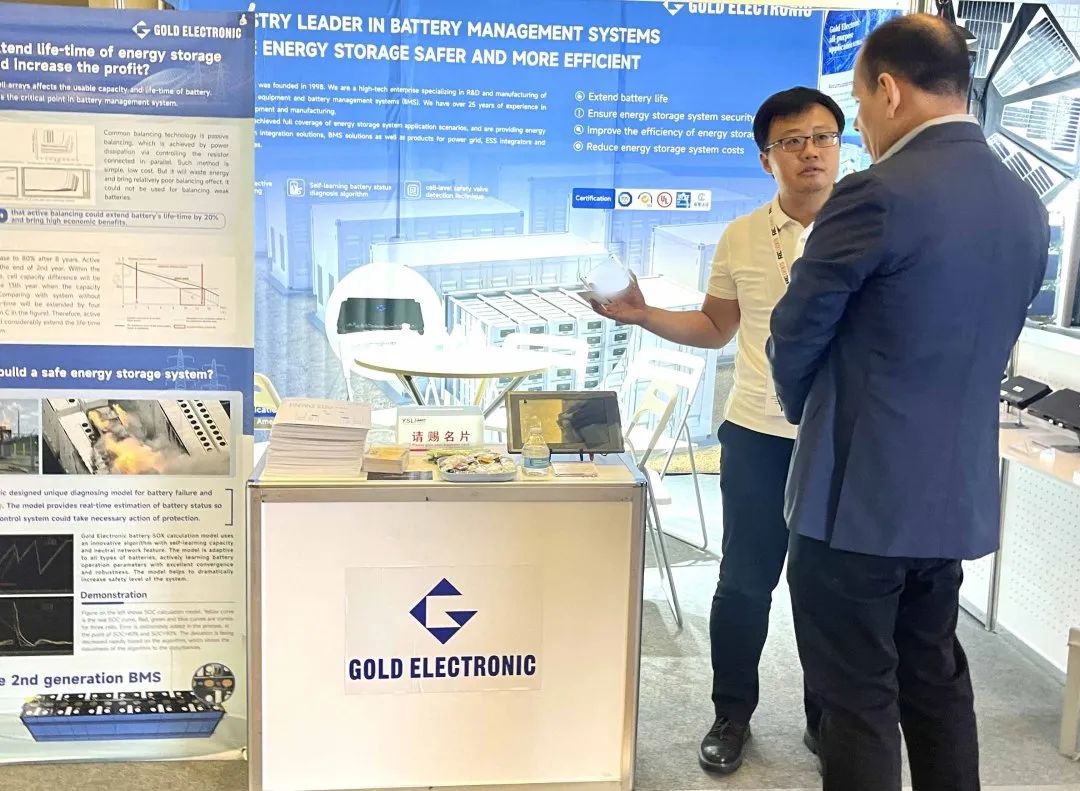 At this exhibition, Gold Electronic shared a battery state algorithm that can adapt to various types of batteries, with self-learning and neural network model characteristics, real-time learning of battery parameters, with good convergence and robustness.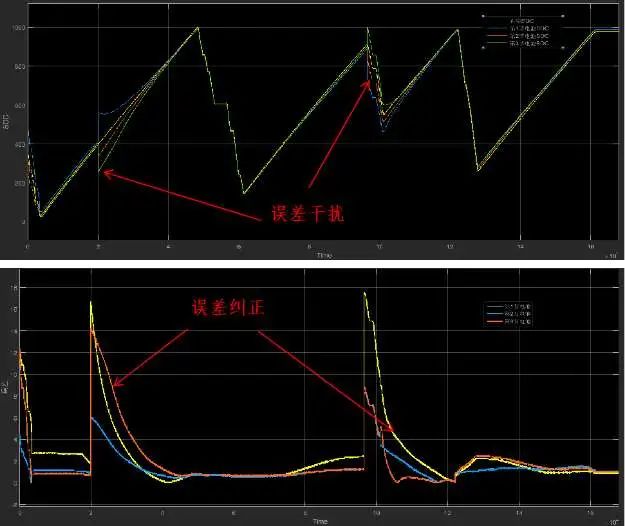 At the same time, in the fourth quarter of this year, Gold Electronic will launch the second generation of BMS products with safety valve detection technology, on the basis of temperature and voltage detection, increase the safety valve detection function, and effectively improve the safety protection capability of energy storage system.
As one of the most important markets for energy storage in the world, North America has extremely stringent requirements for the quality and safety of energy storage systems.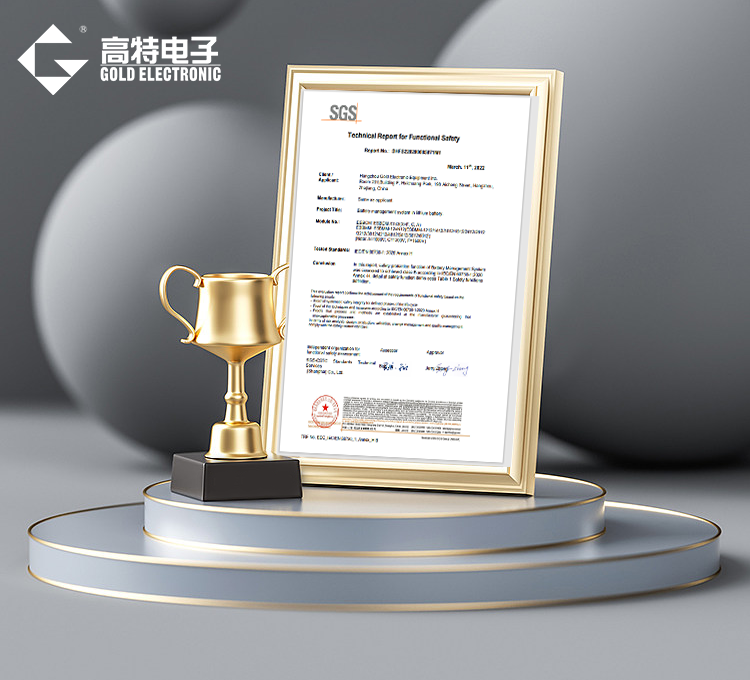 The whole series of products brought by Gold Electronic have passed the international authoritative certification, among which, UL62368-1 is one of the most stringent safety standards in North America, IEC60730-1 Annex H functional safety standard test categories are many, the conditions are extremely harsh, and it is also authorized by many countries in North America as a national safety standard.
In the future, Gold Electronic will continue to develop the BMS+ technology ecology, improve the quality management system, meet different standards and different customer requirements, and provide security for the high-quality development of energy storage industry at home and abroad.